2020 Concours d'Elegance postponed to 2021
2020 CONCOURS D'ELEGANCE POSTPONED TO 2021
Due to the Coronavirus COVID-19 outbreak, the 43rd Cincinnati Concours d'Elegance, originally scheduled for Sunday, June 14, 2020, has been postponed to June 13, 2021. The Concours, Brunch at the Pavilion, Craft Beer Garden, and Will Sherman Automotive Art Show are affected by this change.

Our other weekend events of June 12-13, 2020 (Friday Party, Countryside Tour, Hangar Party) may be rescheduled to later dates in 2020, depending on public restrictions caused by the pandemic. Plans for these events will be shared soon.
We need your help to keep the show going for years to come.
We believe in automobiles and the people they connect.
Our board of directors believes deeply in educating and engaging our community and youth in the world of automobiles, and we are devoted to keeping the legacy of that mission alive.
We're kicking off a Match Grant Initiative and our board has generously raised $20,000 to start matching your contributions dollar-for-dollar.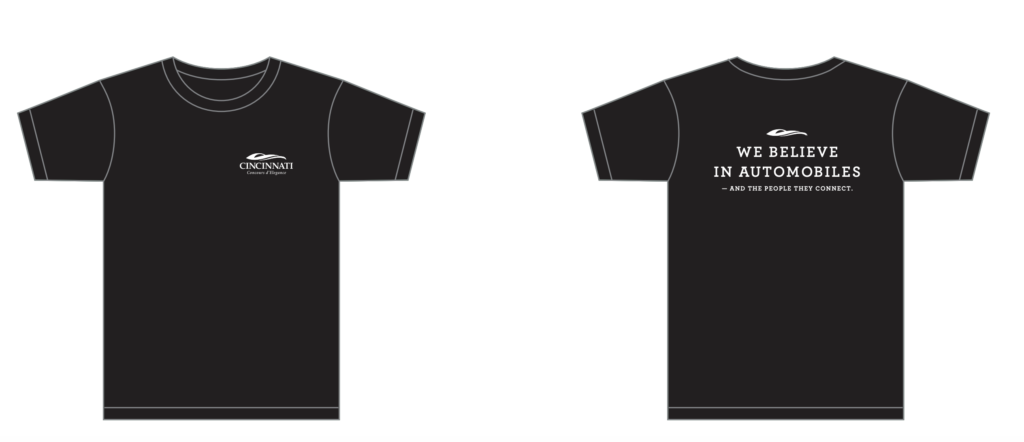 *Donate $35+ to receive our legacy Cincinnati Concours d'Elegance shirt!
We look forward to celebrating with you again in person during our
43rd Annual Concours d'Elegance show on June 13, 2021.
Passion for Automobiles runs deep
We understand how important it is to have a community of other car enthusiasts to share your knowledge and excitement. That's why every year, we offer a unique series of events for people passionate about fine automobiles. Be part of an experience unlike any other.
---
Cincinnati Concours d'Elegance is a curated event that brings together automotive enthusiasts, car owners, friends, and family to celebrate and connect with one another over a shared passion for automotive excellence.
---
For over 40 years, Concours has assembled leading collectors to showcase their museum-quality vehicles at Cincinnati's iconic Ault Park. Here, enthusiasts and ages can participate in one-of-a-kind experiences, connect with one another, engage owners about their vehicles, and enjoy art and entertainment. Concours is a place where automotive passion comes to life―all for a good cause. Proceeds from the weekend's events benefit Juvenile Arthritis programs.
BECOME PART OF THE COMMUNITY
Join us for the 43rd Annual Cincinnati Concours d'Elegance-
An Exhibition of Motorsport Excellence.
Cause And Community
Special, limited access events occur leading up to Sunday, the pinnacle of the weekend, where over 200 museum-quality cars will be on display at iconic Ault Park. Here, car enthusiasts are encouraged to gather in conversation and celebration of automotive excellence. Your passion also fuels a good cause: all proceeds from the Concours benefit Juvenile Arthritis programs in Ohio and Kentucky. So, reserve your tickets now. And in the meantime, explore other exclusive events happening throughout the weekend. It's time to join the Concours community!