Come Drive with Us!
Starting in 2020 during the COVID pandemic, the Cincinnati Concours d'Elegance Foundation began hosting quarterly Driving Tours, Rallies, to support the foundation, community, and comaraderie amongst our automotive familiy. We have had so much fun driving with you that we will continue to offer these regional driving tours throughout the season!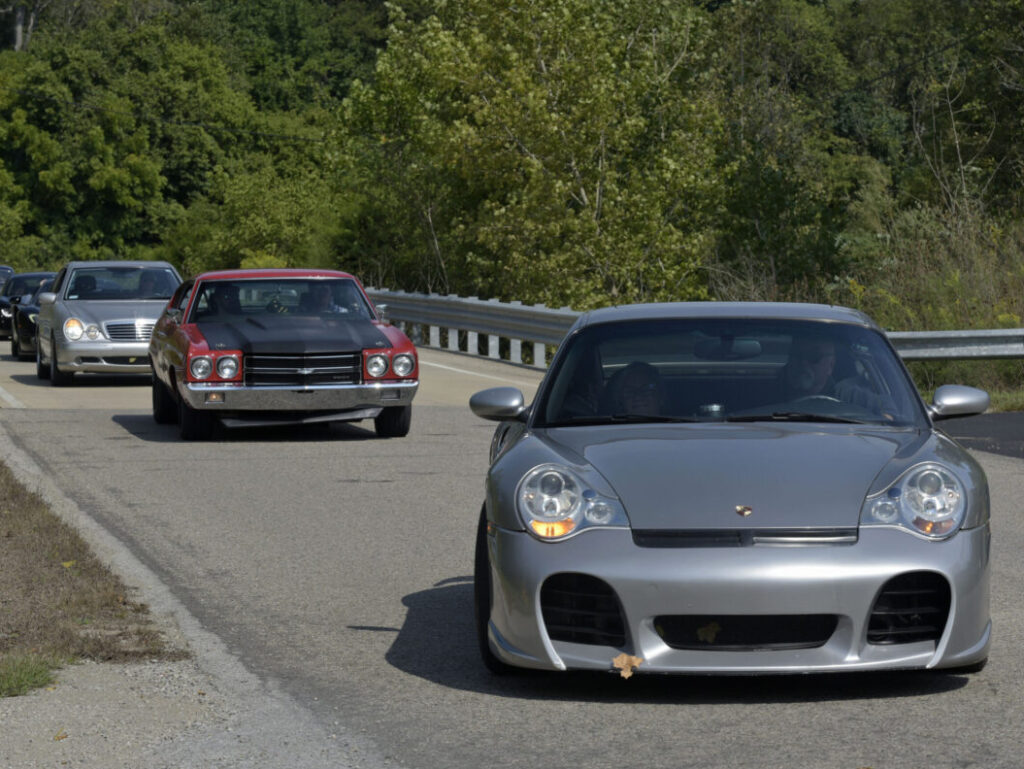 Join on our next rally
Saturday, September 10, 2022
Departing at 10AM
Sign up starting August 1!
All vehicles are welcome and we encourage everyone to bring along a passenger!
Address of Start point will be emailed to you prior to the event.
Directions will be distributed prior the event.
Vehicles will be separated into a "Spirited" and "Leisurely" group for your driving pleasure!
Student and Adult Donation Rates per vehicle
---
Stay tuned to save the date for the 2022 Calendar!
March 19, 2022
June 11, 2022 – Countryside Tour
September 10, 2022
November 12, 2022
Connecting Great Cars, Great People, and Great Causes, Our board of directors believes deeply in educating and engaging our community and youth in the world of automobiles, and we are devoted to keeping the legacy of that mission alive.
We look forward to celebrating with you at the
44th Cincinnati Concours d'Elegance on June 12, 2022.
European Luxe vs. American Luxury