We are seeking young people aged 8 to 15 years old for the 2023 Cincinnati Concours Hagerty Youth Judging!
Spots are limited to 25, so sign up by June 1, 2023, for a chance at a spot!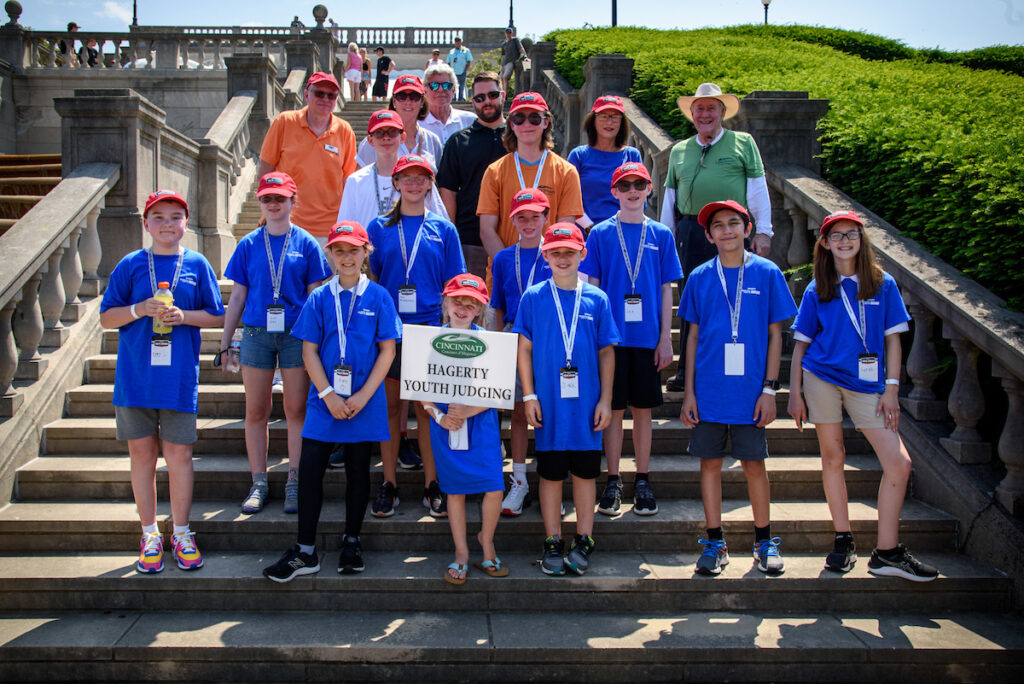 Hagerty and the Cincinnati Concours d'Elegance have formed a multiyear "Partnership for Youth," with the goal of involving more young people in the automotive hobby. We started the program in 2011, so this is the 12th year of our Youth Judging Program since we missed a year due to COVID. The kids have really loved participating.
Hagerty provides official judging gear including T-shirts, hats and scorecards, and helps teach our young judges about the vehicles and evaluation criteria.
A small group of vehicles are pre-selected to be scored by the Youth Judges, who also present awards to their top three vehicle choices. Participants have the opportunity to interact with vehicle owners, carefully inspect each vehicle and make the determination of their favorites based on the scoring criteria. The program continues to grow in popularity, with multiple children requesting to return as a judge in the following years.
This program has room for 25 children between the ages of 8 and 15. If you know of a young person who would be interested in taking part in the 2023 Hagerty Youth Judging Program on Sunday, June 11, at Ault Park starting at 8:45 in the morning, please contact Michael Kelly at [email protected] or John Mereness at [email protected]. We'll have light refreshments to start the day and Graeter's ice cream for each Hagerty Youth Judge after the judging is finished.
For more information on Hagerty's youth judging program and other youth initiatives, click here.