We are seeking young people aged 8 to 15 years old for the 2023 Cincinnati Concours Hagerty Youth Judging!
Spots are limited to 25, so sign up by June 1, 2023, for a chance at a spot!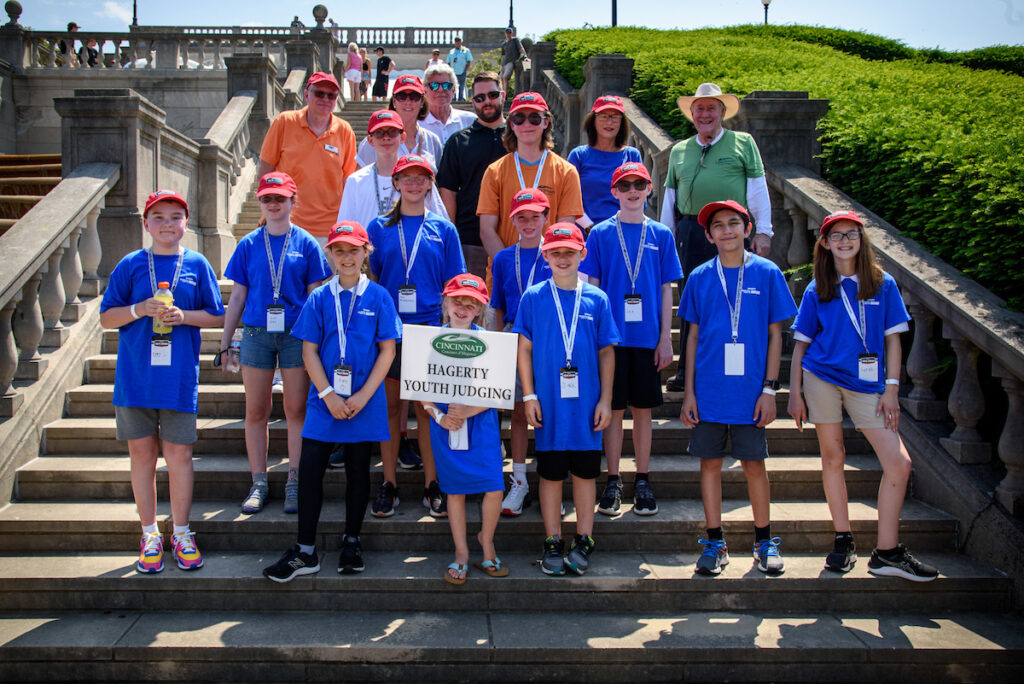 Hagerty and the Cincinnati Concours d'Elegance have formed a multiyear "Partnership for Youth," with the goal of involving more young people in the automotive hobby. This is our 11th year with this program.
During the Cincinnati Concours d'Elegance on Sunday, youth judges aged 8 to 15 will have the opportunity to participate in an informative session on basic judging skills starting at 8:45 AM. The Hagerty youth judges will then put their skills to the test, awarding three top finishers from a pre-selected group of display automobiles. Participants will have the opportunity to interact with car owners, carefully inspect each car and make the determination of their favorites based on the scoring criteria.
Applications are accepted on a first-come, first-served basis. Each selected participant will receive two tickets to the Cincinnati Concours d'Elegance (parent or guardian must accompany the youth judge), as well as official youth judging hat, t-shirt and scorecard provided by Hagerty. Hagerty will provide the first, second and third place trophies the Youth Judges will present to the winning owners.
Please contact Michael Kelly at Mkelly11@cinci.rr.com or John Mereness at johnmereness@aol.com for more details or to sign up!
For more information on the youth judging program and other Hagerty youth initiatives, click here.