Voting Now OPEN!
Help the Cincinnati Concours d'Elegance win the best of the best in Eastern Cincinnati!
All finalists and winners will be featured in an upcoming 2021 issue of Cincy Magazine!
RULES:
You may vote once per day during the voting period.
Voting begins at 8am on Monday, November 23rd and will end at 9pm on Friday, December 18th

Follow the Link:
Click "Entertainment"
"Vote" for Cincinnati Concours d'Elegance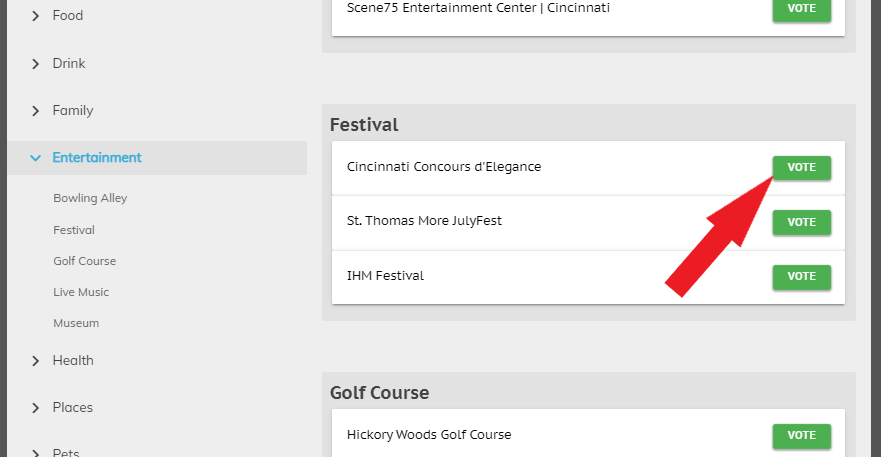 Thank you for your support!!