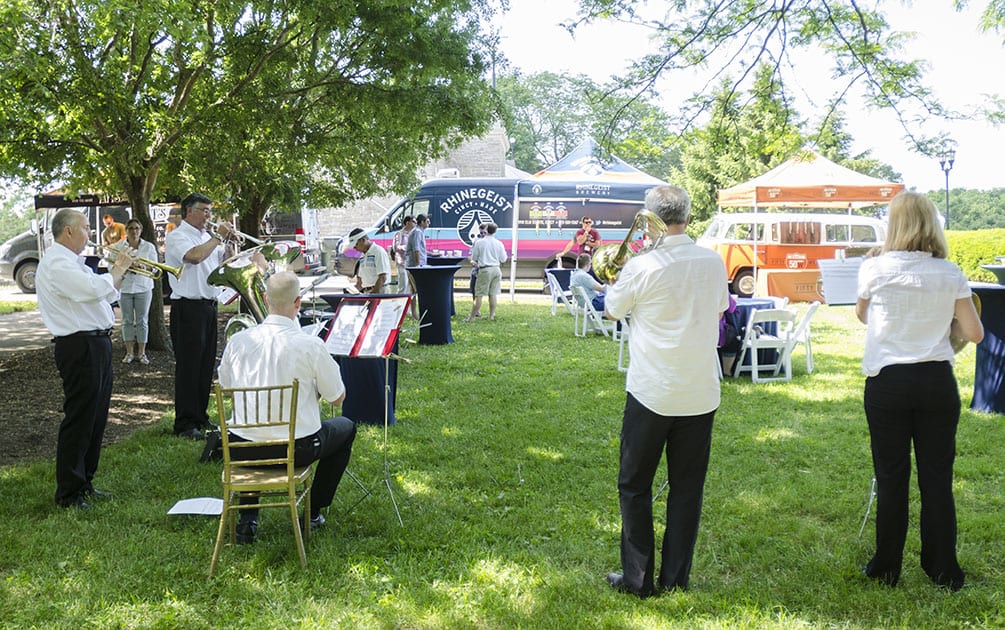 Sunday, June 13, 2021
10:00 AM – 3:00 PM
Ault Park Pavilion
The Craft Beer Garden takes place at the Ault Park Pavilion during the Concours d'Elegance Car Show and features celebrated local craft breweries. A separate ticket is required for entrance, and entitles the guest to sample up to six craft beers and choose one full pour. Additional pours are available at additional cost. Seating is located in a comfortable shaded area on the north lawn of the pavilion. Note that state law prohibits guests from taking beer from the pavilion level to the show field.
Stay tuned for our 2021 Brewery Line-Up.
Tickets to the Craft Beer Garden must be purchased on site at the Main Gate Ticket Booth (cash or credit) or at the Craft Beer Garden entrance (cash only). Separate admission to the Concours d'Elegance Car Show is required.