Hear the story of the 1928 Auburn Speedster, one of the stars in our 2017 Concours ads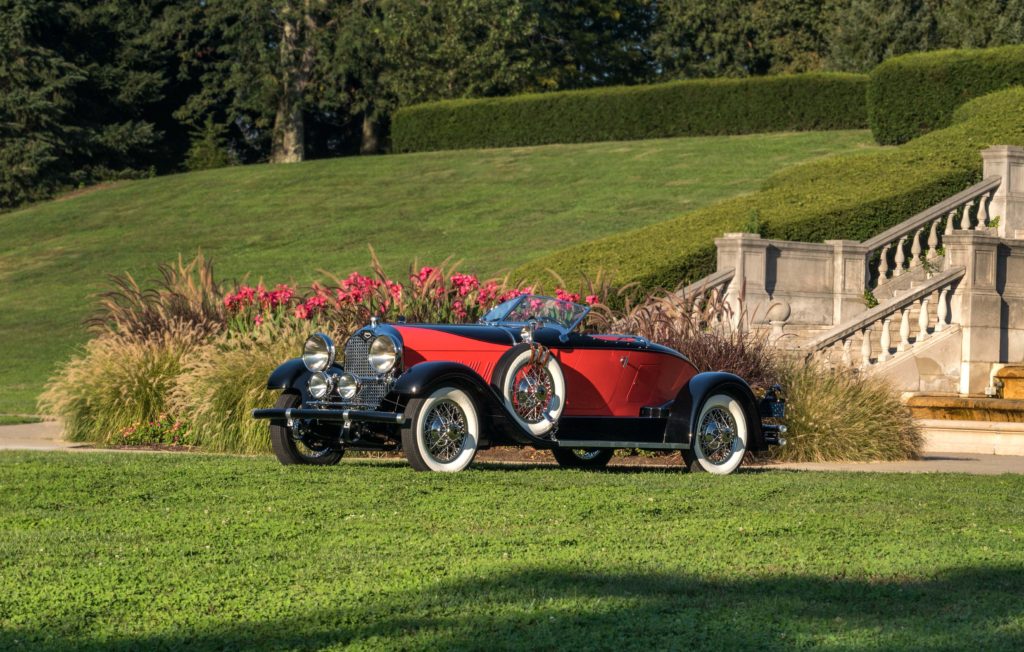 Photo courtesy of Gary Kessler Photography
Helen & Dick Harding are the proud owners of this 1928 Auburn 8-88 Speedster which will be featured in some of our 2017 Concours print advertising. Dick had first learned about the Auburn speedster in 1992 when his dad called with the news he had pulled one "out of the weeds" in New Paris, Ohio. Having inherited the "build something" gene from his dad and spent years in the model-making industry, Dick became involved in the restoration of his dad's field find.
Several years into the project, Dick received a call from a gentleman regarding another 1928 speedster with an 8-88 wheelbase that he wished to sell. It was one of only 173 ever produced. It could reach a speed of 85 mph when the speed limit was only 45 mph. With two Auburns to now restore, the plan was to give both a concours-quality restoration beginning in 2007. Not knowing how much time this would take, Dick worked continuously on his car until its completion in the fall of 2014.
New to the hobby, Dick and Helen first showed their Auburn at the Stan Hywet Concours d'Elegance where it won Best in Class and received the Dave Holls Award for Design Distinction. The car continued the Concours circuit including Amelia Island, St. John's, MI, Boca Raton, Pinehurst, NC,Keeneland, KY, Ault Park and Dayton, winning awards at each event.
The car was also shown at the Auburn Cord Deusenburg Club's annual "Labor Day" meet where it received a 1st place award. In CCCA judging it received 1st Primary and 1st Senior with a perfect 100 points. In AACA judging, it earned Senior status as well as a first Annual Grand National Meet award. It was also presented with the AACA Presidents Cup at the 2015 annual meeting in Philadelphia.
We thank Helen and Dick for sharing their story. The Ault Park Concours is so pleased to once again feature their outstanding automobile!