In the News: Cincinnati Business Courier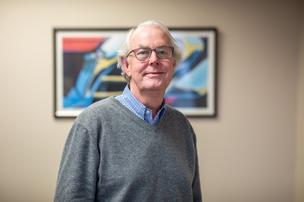 Jan 29, 2021, 5:00am EST. CORRIE SCHAFFELD | CBC
David Sheehy is chairman of the Cincinnati Concours Foundation.
This story is supplemental content to the Courier's list of largest auto dealerships.
David Sheehy first got into cars when he was five or six years old and his family took a trip to Chicago to visit his dad's old Army buddy.
The friend had two small British sports cars, an Austin-Healey "Bugeye" Sprite and an MGA sports car.
"I had never seen cars like that in my life. This guy took us for rides, and I was hooked," he said.
When Sheehy and his wife moved back to Cincinnati, they befriended two men with vintage Ferraris who took them to the Cincinnati Concours d'Elegance, the region's premier auto enthusiast event.
Sheehy's initial visit to the car show was back when it was held at Cincinnati Country Day School in Indian Hill. It relocated to Ault Park in 1996.
One of Sheehy's friends, Esh Lunken, was on the car selection committee and invited him to one of their meetings.
"Within two years, I was chairman of the car selection committee and have been involved ever since," he said.
2020 would have been the show's 43rd year. Concours d'Elegance is a "competition of elegance" that purportedly has roots in 17th-century France, where the aristocracy would parade horse-drawn carriages through Paris.
These days, vintage car collectors descend across the park (almost) every year on the second Sunday of June. Visitors can expect to see everything from an Aston Martin DB5 (think James Bond's car from "Goldfinger") to roadsters from the '20s and '30s to modern exotics and race cars.
The Cincinnati Concours d'Elegance showcases these prestigious automobiles and motorcycles to raise money for the Arthritis Foundation.
What do you think the event is going to look like in 2021? Do you think it can be done since it's outside and socially distanced? We're full speed ahead at this point. We have some contingency plans. All of our events … are outdoor events. We'll probably still be wearing masks and social distancing. We're going to have plans for hand sanitizer stations. We're still trying to figure out how to keep the crowds separated. Hopefully by the second weekend in June, enough people will be vaccinated that there will be a higher comfort level going out and attending events like this.
What's the theme for this year? An exhibition of motor car excellence. We will have six classes of race cars.
What kind of car do you drive? Two Alfa Romeos. My everyday car is a 2020 Giulia Sport TI. It's a sedan. I also have a vintage Alfa, a 1986 GTV 6 Coupe.
If you could drive any car for a week, what would it be? I'd love to drive a car I sold about 35 years old. I imported a 1960 Mercedes Benz 300 SL Roadster from England. That's the convertible version of the famous Mercedes Gullwing. Unfortunately, I sold it 35 years ago. I actually saw an identical car auctioned off this past weekend … it sold for $1.1 million. Which is quite a bit more than I sold mine for.
What's been your favorite decade to live through? The 1990s are the No. 1 because that's when my wife, Susan, and I were raising our daughters. But the '80s were pretty nice too because my wife got her first teaching job in Steamboat Springs, Colo. I tagged along. I had the pleasure of bartending every night and skiing every day.
What's something we always would find in your refrigerator? My wife teaches food and nutrition so we have lots of fruits and vegetables.
What organization or company, aside from your own, do you most admire and why? On the car show front, I'd have to say it's the Amelia Island (Florida) Concours d'Elegance. He really created from scratch the East Coast version of Pebble Beach. It's one of the premier car events. We've really grown the show to national recognition.
What was your first job? Deckhand on a barge.
If you could trade jobs with someone for a day, who would it be? I'd have to say the Ferrari Formula One driver, Charles LeClerc. He's really their No. 1 driver on the Ferrari Formula One team.
What's the best advice you've received? Eat healthy, exercise, drink red wine and eat dark chocolate. I know that it's not necessarily profound advice, but I like it!
Bio
David Sheehy
Title: Chairman, Cincinnati Concours Foundation
Day job: Restaurant/retail specialist at OnSite Retail Group
Residence: Hyde Park
Education: Bachelor's from Colorado State University in wildlife biology and environmental studies
Family: Wife, Susan; two adult daughters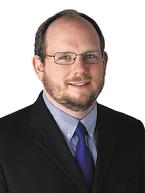 Chris WetterichStaff reporter and columnistCincinnati Business Courier
https://www.bizjournals.com/cincinnati/news/2021/01/29/sheehy-is-full-speed-ahead-on-this-years-concou.html?s=printhttps://www.bizjournals.com/cincinnati/news/2021/01/29/sheehy-is-full-speed-ahead-on-this-years-concou.html?s=print